Your Children & Retirement
When was the last time you and your children had a talk about their future and your retirement planning objectives? Have they asked you or your spouse about the long-term plans such as: "Who will take care of us if something happens to one of you or both of you?" "Is there enough money to go to college or university?"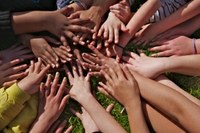 These and other similar questions put into perspective the need to make sure that not only you and/or your spouse are prepared for life events in the case of old age, disability or death but your children should play an important role in the planning process as well. Let me expand on the above.
State Benefits and Your Children
Not many parents are aware that contributions to the NIS can begin at age 18, whether or not a child is employed. This will ensure that they are able to access benefits should they become disabled or die and they can also access benefits such as funeral or old age grants on behalf of their parent/s. Upon death, children can also receive contribution refunds on behalf of their parents from the NHT, once a probated will or letter of administration exists and if the person died intestate, certain conditions apply and relevant forms completed as required through their website.
In addition, the NHT's recent initiative called Parent Assist, gives parents the opportunity to pass on their unused points/contributions to their children to purchase a home or land.
These foundation benefits should be taken advantage of when possible to allow your children to maximize these opportunities.
Wills & Trusts
These documents are widely underestimated and most parents have no idea of the necessity of creating this written plan of how their assets should be dealt with. Children who are minors especially need to be included in the will as far as their guardianship is concerned. A trust allows for all assets to be managed by a third party until the children area of a lawful or suitable age, usually 18 or 21 years, to have access to those assets.
If your heirs know about your plans then they can make plans of their own. This is particularly important when a business is involved and it allows for the smooth transition from one person to another. While some individuals may be uncomfortable having this discussion with all family members, if your desires and goals are to be achieved in the manner you so desire, it is helpful to make them apart of the plan or at least aware on some level of what you have in mind.
Beneficiaries of an Approved Retirement Savings Plan
Many adults are members of an Approved Superannuation Fund or Retirement Scheme and have listed their children as beneficiaries. Do they know that you have done so and what are the implications or life events surrounding being a beneficiary of such a Fund or Scheme? Even though it is the trustees who are responsible for managing the fund's assets and the subsequent distribution of the retirement benefits, it is prudent for older children to become familiar with the parent's plan's documents such as the Trust Deed and Rules or Master Deed & Rules. This document outlines how the retirement savings plan is designed, especially as it concerns the conditions surrounding the distribution of benefits.
Family Retirement & Financial Lifestyle Planning Meetings
Unfortunately, our culture is not predisposed to family meetings regarding financial and retirement planning. Therefore it behooves family members to set goals and objectives for the abovementioned topics so that everyone can use the information gained as a basis for the future. Examples of the issues that could be discussed at these meetings are: Defining what financial and retirement lifestyle planning is for each member of the family, what are the future goals/objectives and priorities for the family, are retirement/financial planning decisions shared before implementation, etc?
It is advisable to ensure that children who are at a suitable age form an integral part of the planning meetings so that there is continuity in the decisions made during the development of the family's retirement & financial lifestyle plan.
When our children are born, we usually have an idea of what or how we want them to grow up. Remember to keep in mind the importance of retirement & financial lifestyle planning because once your children are aware of your plans, they will be better able to ensure that not only your wishes and desires are adhered but that they feel part of a family who is prepared for any eventuality. The big bonus with this approach is that they can learn more about these plans and not make the same mistakes you made regarding the plan benefits.