For Trustees and Employers
Trustees and Employers have a heavy responsibility. Milestones takes some of the load off.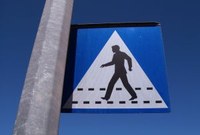 Trustee Support Services
Attending Meetings, Minute Taking, Agenda Setting and Circulating, Meeting Organising
Budget Preparation
Training in Trustee Meetings on specific topics – one standard with options available for additional training
General consulting on Employer Sponsored Benefit programmes – includes, providing direction, research, and advice
Demystification of provider documents and correspondence
Preparation of Financial Statements
Review, Creation of Members' Handbooks
Creation of SIPPs
Financial Analysis and Accounting Services
Monthly Preparation of Accounts
Audit of Accounts
Consolidation of Accounts
Budget Preparation
Financial Analysis, including Due Diligence
Design and delivery of Membership Communication Programmes to Employees/Members of New, Active (including redundancy exercises), and Wind Up Approved Retirement Savings Programmes.
Explanation of Benefits applicable (State and private)
Retirement planning considerations
Legislation
Design and delivery of Training to Trustees/Employers
Legislation
Plan Design Considerations
Wind Up
Wind Up Services
Interpretation of Actuarial Wind Up Report
Member Communication
Member Communication
Review, Creation of Members' Handbooks & Newsletters

Creation of SIPPs
Pension plan compliance reporting (carriers)
Co-ordination of the registration process
Creation of new constitutive documents and other documents required (Complaints Register, Conflict of Interest Policy Statement, SIPP)
Registration of Trustees
Registration of Fund
Product Development Consulting on Retirement Products
* Constitutive documents = Trust Deed, Master Trust Deed, Plan Rules, Schedules, and Amendments